---
Professional Member Pages:
Lucian Avery - Blacksmith
One of a kind functional pieces.
736 Mackville Rd.
Hardwick, VT 05843
(802) 472-3899
lucian@lucianaveryblacksmith.com
---
Bear Hill Blacksmith
www.bearhillblacksmith.com
Phone: (603) 746-4975
E-Mail: brhlbsmt@mcttelecom.com
Member: Ralph Sproul
---
Ray Ciemny

www.ironwright.com
54 Fitch's Bridge Rd.
Groton, MA 01450
(978) 448-0028
(978) 448-5552
---
---
Hageman Iron Works
6 Dickinson Rd.
Colchester, CT 06415-2609
David Hageman - Blacksmith
(860) 267-0659
Established in 1948
---
Hammersmith Studios - Susan & Carl Close Jr. - Proprietors
Investment Quality Iron Work
http://www.hammersmithstudio.com
663 Lawrence St. Lowell, Mass
888-598-4642 or (781) 321-5424
---
Huntington River Smithy
www.huntingtonriversmithy.com
James Fecteau Artist / Blacksmith
1-802-434-3871 Fax 434-3067
1735 Main Road
Huntington , VT 05462
---
---
Description: Railings, Gates, Sculpture, Fine Metal Furniture, and much more
Phone: (508) 761-9130
Fax: (508) 761-9130
E-mail: BLKSM@aol.com
Member: George Martell
---

www.morrellmetalsmiths.com
207 Greenfield Rd.
Colrain, MA 01340
Phone: (413) 624-1200
Fax: (413) 624-1201

E-Mail: morlmetl@mtdata.com
Leigh has new and used equipment for sale: anvils, forges, blowers, leg vises, hand tools, etc.
Morrell Metalsmiths is one of three suppliers in the New England area for blacksmithing coal, selling at $24 per 100#, bring your own containers.
A 5 gal. pail holds 35# of coal. These work extremely well - you can stack them three high for space saving as well as easy and clean hauling.
Members: Leigh, Justin Morrell
---
Prospect Hill Forge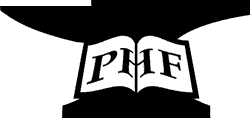 The Blacksmithing Classroom
Waltham, Massachusetts
Classes, Shoptime, Commissions
prospecthillforge.com
---
Rising Sun Forge
www.risingsunforge.com

Bob Compton
101 Wilder Hill Rd
Shelburne Falls, MA 01370
413-625-9599
info@risingsunforge.com
---
www.unityforgemaine.com

Steve and Chia Murdock
Unity, Maine
Phone: (207) 948-4911
Email: scmurdock@uninets.net
---
Personal Member Pages:
E-mail: marc@ironringforge.com
Member: Marc Godbout
---
Non Profit Blacksmithing Educational Schools:
The New England School of Metalworking continues to offer classes in metalworking and blacksmithing. Contact Dereck Glasser for more information and a catalog at http://www.newenglandschoolofmetalwork.com/aboutus.php
---
Related Metal Working Topics:
ABANA- Artists Blacksmiths Association of North America
abana.org

ABANA is our national organization of which we are one of the its 58 affiliates. We highly encourage NEB members to join ABANA.

Among the many benefits is the subscription to the Anvil's Ring and the Hammer's Blow, an excellent quarterly publication for blacksmiths. Please see more about ABANA and other chapters at the ABANA website at or contact them at: (978) 369-7826
---
__________________________________________________________________________________________________________________________
The UMBA (Upper Midwest Blacksmiths Association) library page
This is a tremendous resource of Blacksmithing CD's done by Roger Degner at an extremely fair price!

http://umbaonline.org/library.html
---
If you think that your link belongs here, please e-mail me at
Ralph Sproul Web Site coordinator